As we say goodbye to the warm summer, the fashion world is ushering in a new season full of creative inspirations. Autumn, with its fresh air and changing leaves, has a unique allure and this year's fall fashion collections have truly embraced the bohemian spirit. In this blog, we take you on a journey through the latest fall collections!


In the ever-changing world of fashion, Bohemian style remains a timeless and fascinating trend. Our designers continue to be inspired to create new collections that give you the feeling of freedom and individuality.


Bohemian fashion has an enduring charm that effortlessly combines comfort with style. It is a versatile style that appeals to people who love the relaxed elegance of flowing silhouettes, rich textures and earthy tones. Let's take a look at some of the standouts in our latest fall collections.


Naturals & earth tones
Autumn is the season of nature's transformation, and our fall collections this year celebrate that in style. Earth tones such as terracotta, olive green, warm browns and sand tones dominate the color palette. These hues reflect the changing landscape of autumn. Check out all the naturals here!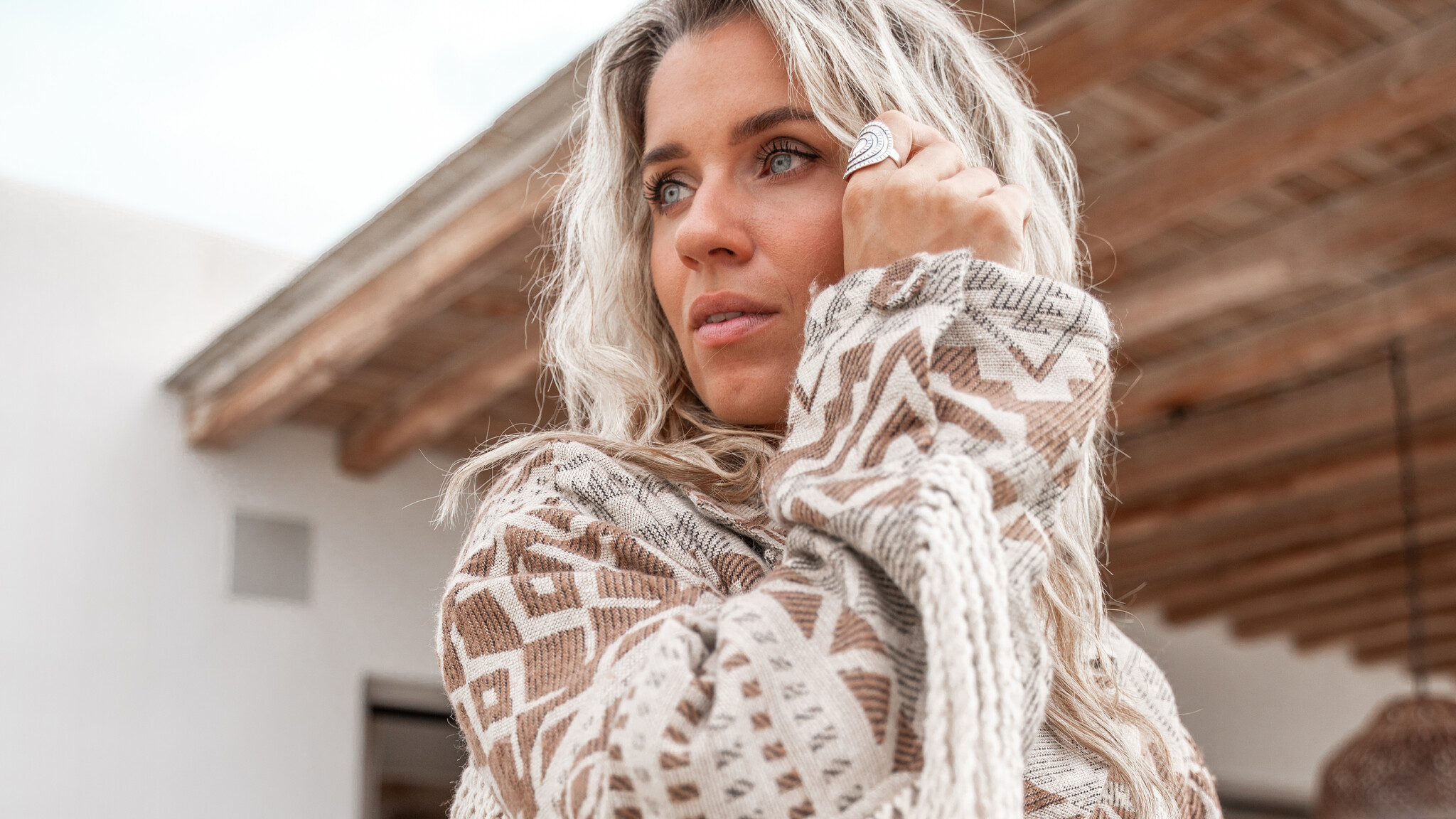 Flowy dresses
Bohemian style is known for its flowy dresses and the latest collections do not disappoint. These dresses are embellished with ruffle details and shiny lurex threads. They give a sense of freedom and ease, perfect for any casual outing!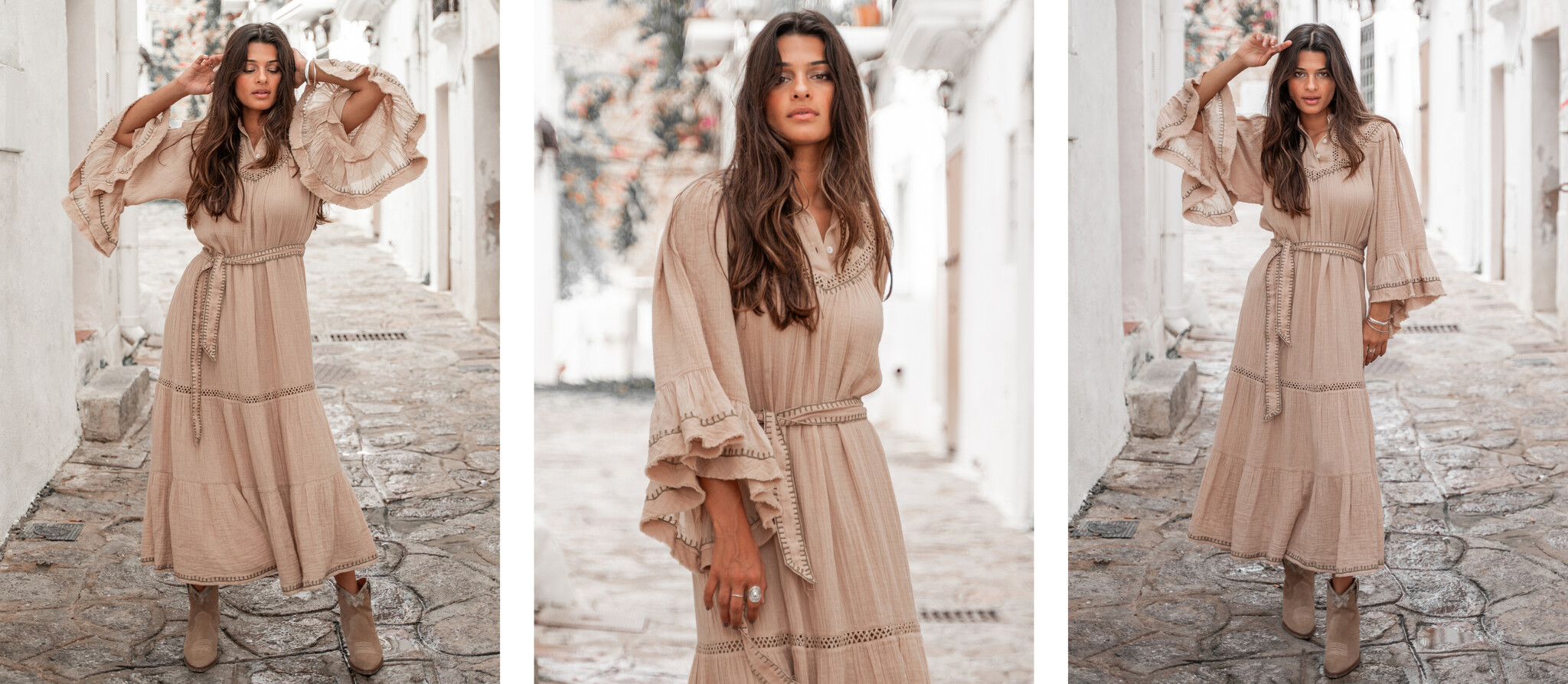 Fringe, fringe and more fringe
Fringing has always been a signature element within Bohemian fashion and this fall it is back in full force. Embroidered jackets and gilets with fringe add a playful touch to any outfit. It's all about the movement and energy that fringes add to your look.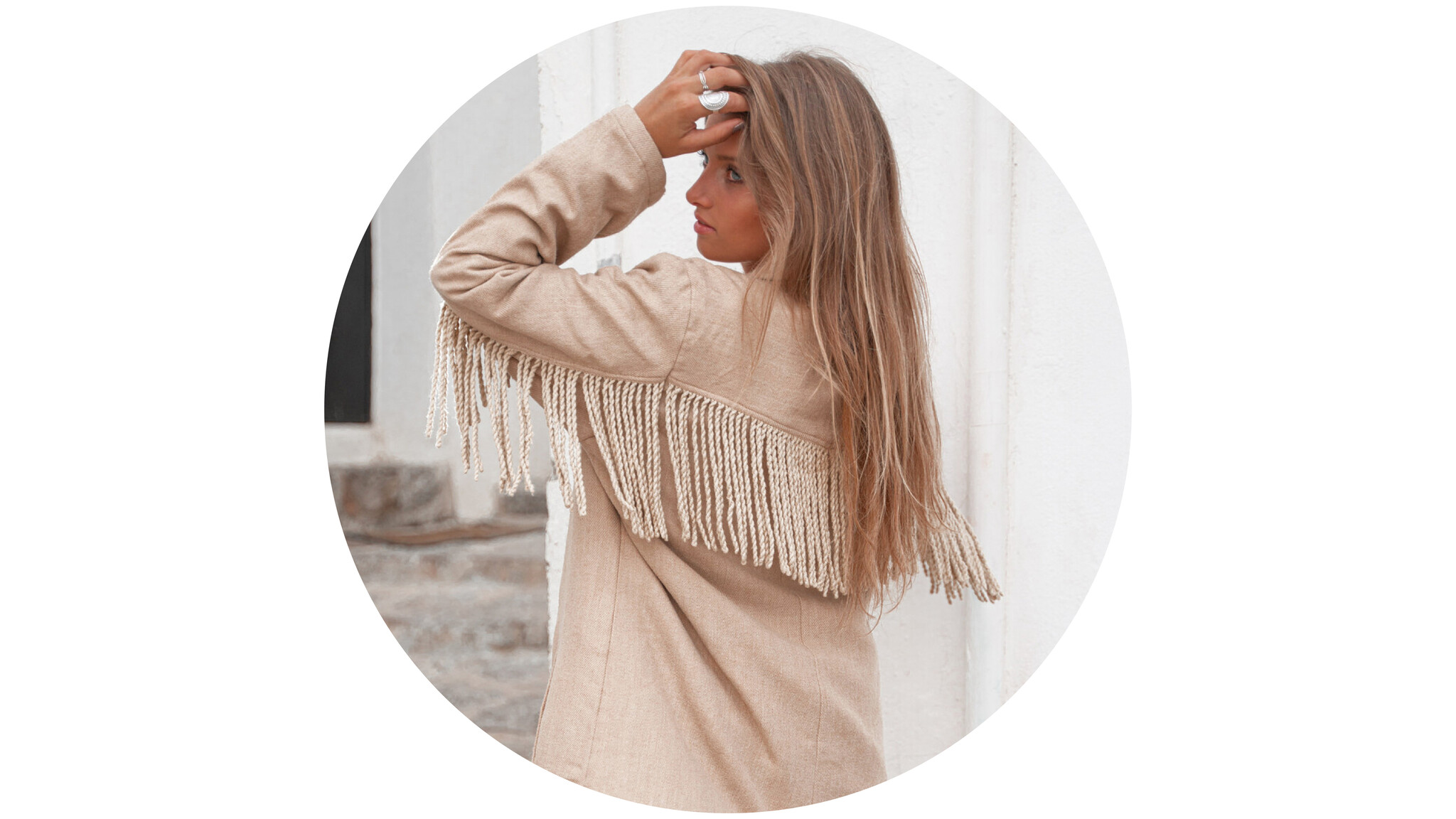 Print Paradise
Prints are back and they are bolder and more playful than ever. One of the most fun aspects of Bohemian style is the freedom to fearlessly mix and match patterns. The latest collections play with different prints, from floral, aztec and paisley patterns. These prints appear on our dresses, blouses and pantaloons, creating a romantic atmosphere perfect for fall outings. You can express your personality and creativity through unique prints and patterns!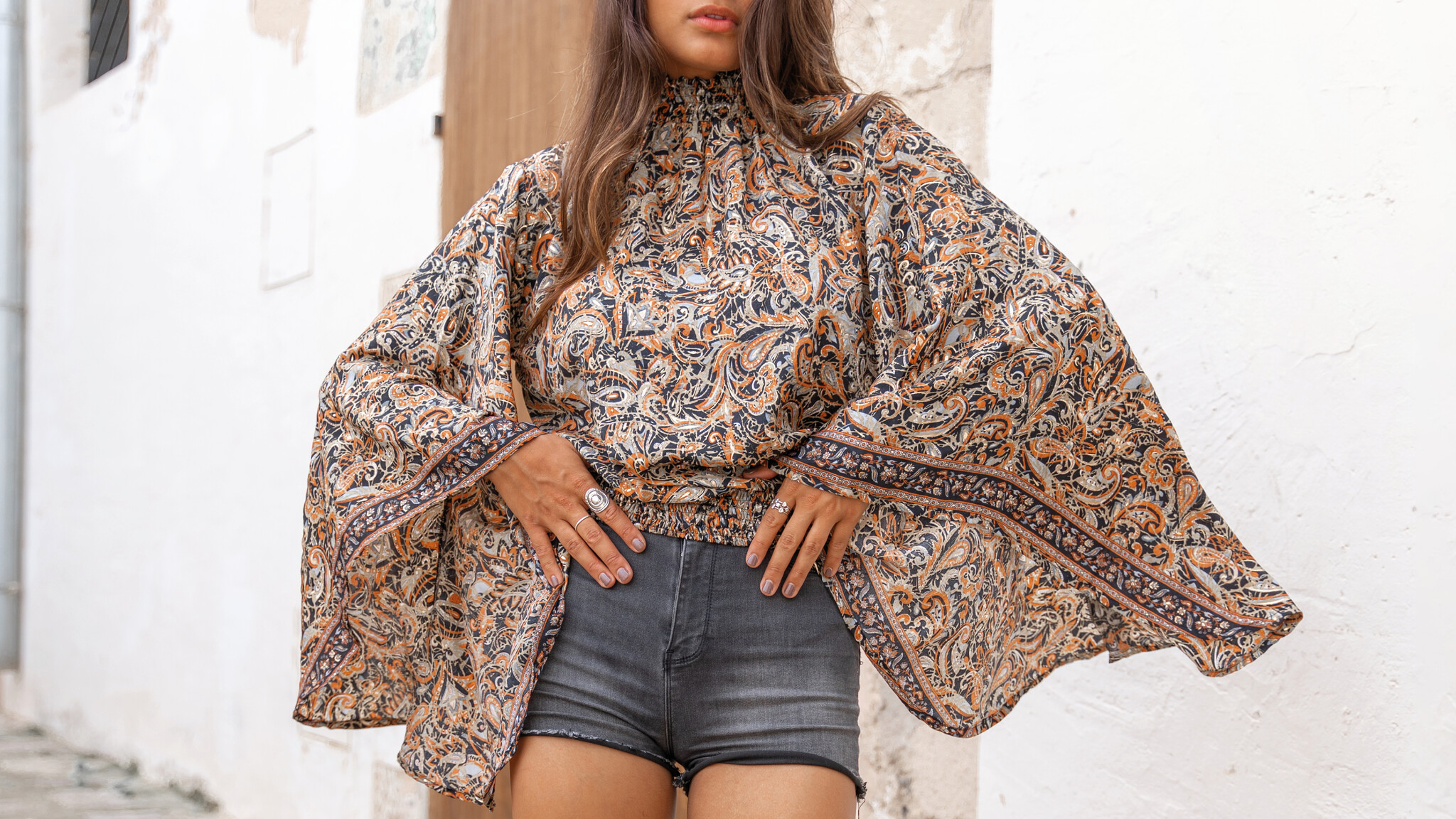 Comfy Knitwear

Comfort and style go arm in arm when we talk about our fabulous knitwear collection. When the weather gets cooler and the leaves start to fall, we like to embrace warmth and comfort. It's the time of year when we reach for our favorite cozy knitwear. Whether it is a soft, oversized sweater or a chunky cardigan, these garments are more than just clothing; they are like a warm hug on a chilly day. Comfy knitwear is a must-have is in every wardrobe.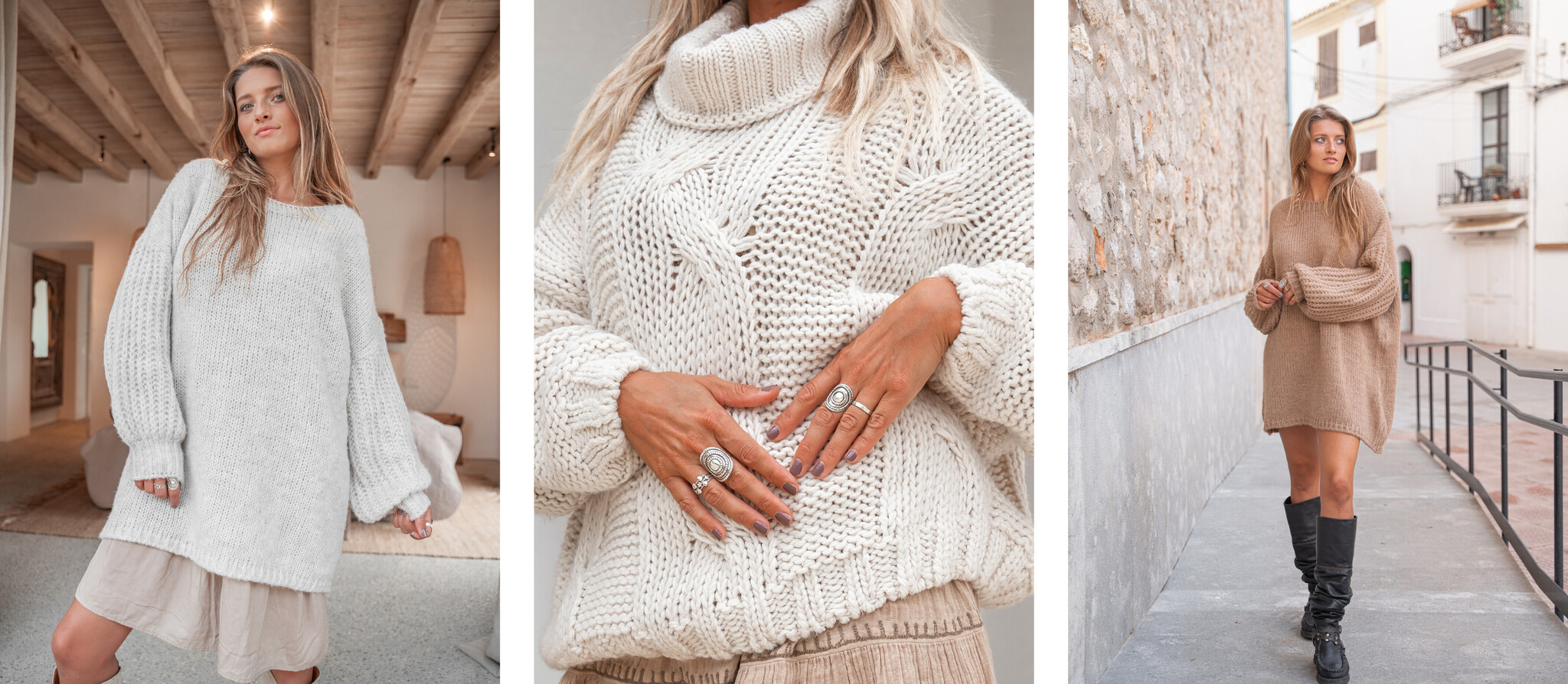 Lovely layers

Layers are the key to staying warm and stylish in the fall. Especially with temperatures dropping, it's nice to be able to mix up your wardrobe. Wear your favorite dress with a big knit sweater and a pair of tall warm boots to create a new fall outfit. Our fall collections' new kimono coats, jackets and vests offer both warmth and style.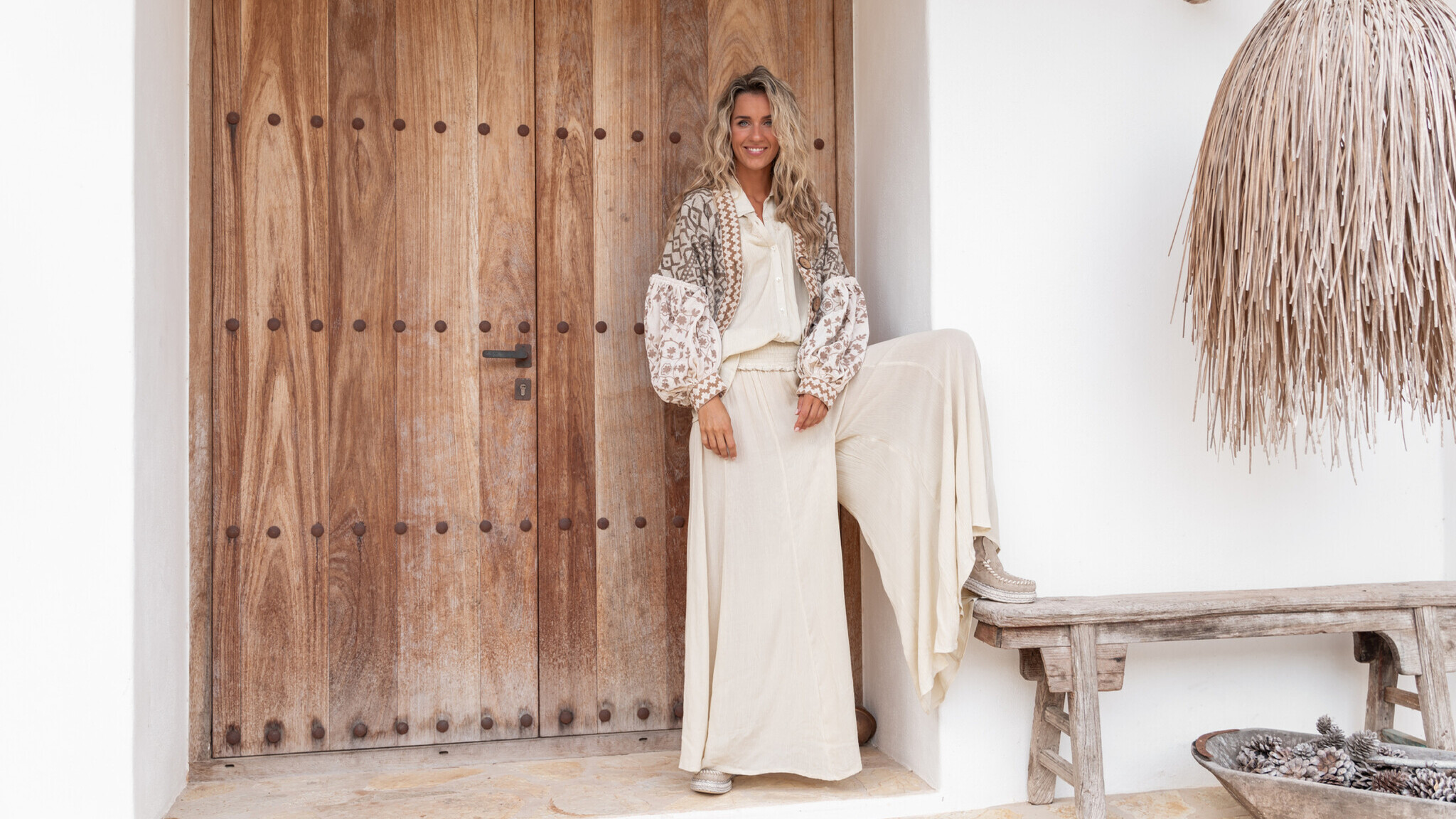 Whether you are a lifelong Bohemian lover or discovering the style for the first time, our new collections offer you so many choices, so you can choose the elements that suit your personality and lifestyle.

So, embrace the latest trends, mix and match, and more importantly, have fun expressing yourself through your clothes. Fashion is your canvas and the choices are limitless!