Enviado el
Publicado en Coachella, Coachella inspo, Coachella style, Denim shorts, Festival, festival girls, Festival look, Festival woman look, kimono, maxi dress, shoes, Summer festival, summer look, Woman summer style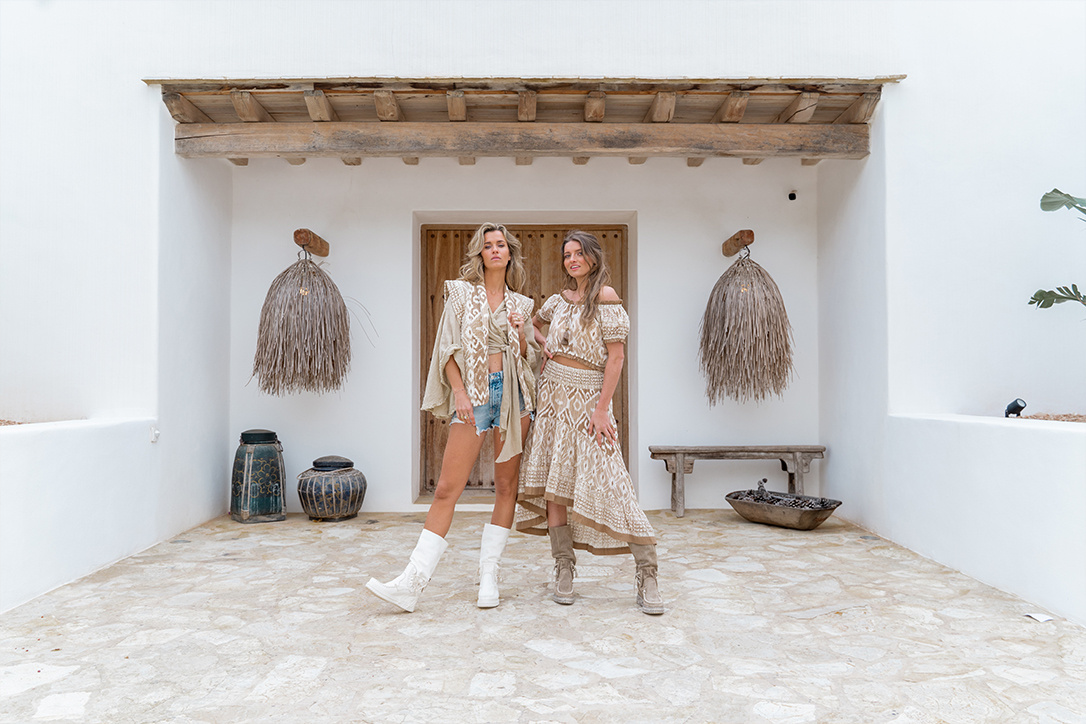 The perfect festival outfit for summer
It's finally here, the festivals are in full swing again so time to wear your most awesome outfit. So choice stress ;) We think along with you in this blog...
We think it is most important that you feel completely yourself in your outfit. You want to feel free, confident and be able to dance. Of course it is also great if the outfit matches the atmosphere of the festival. In this blog we give you tips for the perfect festival outfit for the summer.

A skirt
Put on a skirt and you immediately feel like your festival. With a blouse, shirt or (crop)top on top you have a top festival outfit. Which you can of course finish off with a cardigan, denim jacket or tough leather jacket. We would prefer a cowboy boot underneath, but below you will find our other tips.
Denim shorts
Denim shorts are always good at a festival. Whether you like clean shorts or the festival calls for a nice and outspoken and elaborate pair of jeans, it remains a super nice and especially fun garment to combine. For example with a crop top or a breezy (romantic) blouse, again super to style with a kimono, gilet and a cowboy boot. So great to get your favorite shorts out of the closet for your festival, can't go wrong this outfit!
A maxi dress or skirt
A maxi dress or skirt nice and basic or with a cheerful print is super nice to a festival because it often wears so well and is airy. The fact that it is a must-have in your closet is a bonus. To finish it off, choose a cardigan or if it is chilly a tough leather jacket.
A crop top
A crop top goes very well with a maxi skirt. The outfit becomes a little more playful, you feel the wind along your body and you can use that coolness during your festival. It is also a nice piece of clothing to have in your closet. With a print, your favorite color or just a basic black or white crop top: combining it is super easy.
A blouse
Tight, wide, romantic, cool ... A blouse is just great for a festival. High-waisted or open some buttons, you can do both. A good belt underneath, lots of necklaces and you're good to go!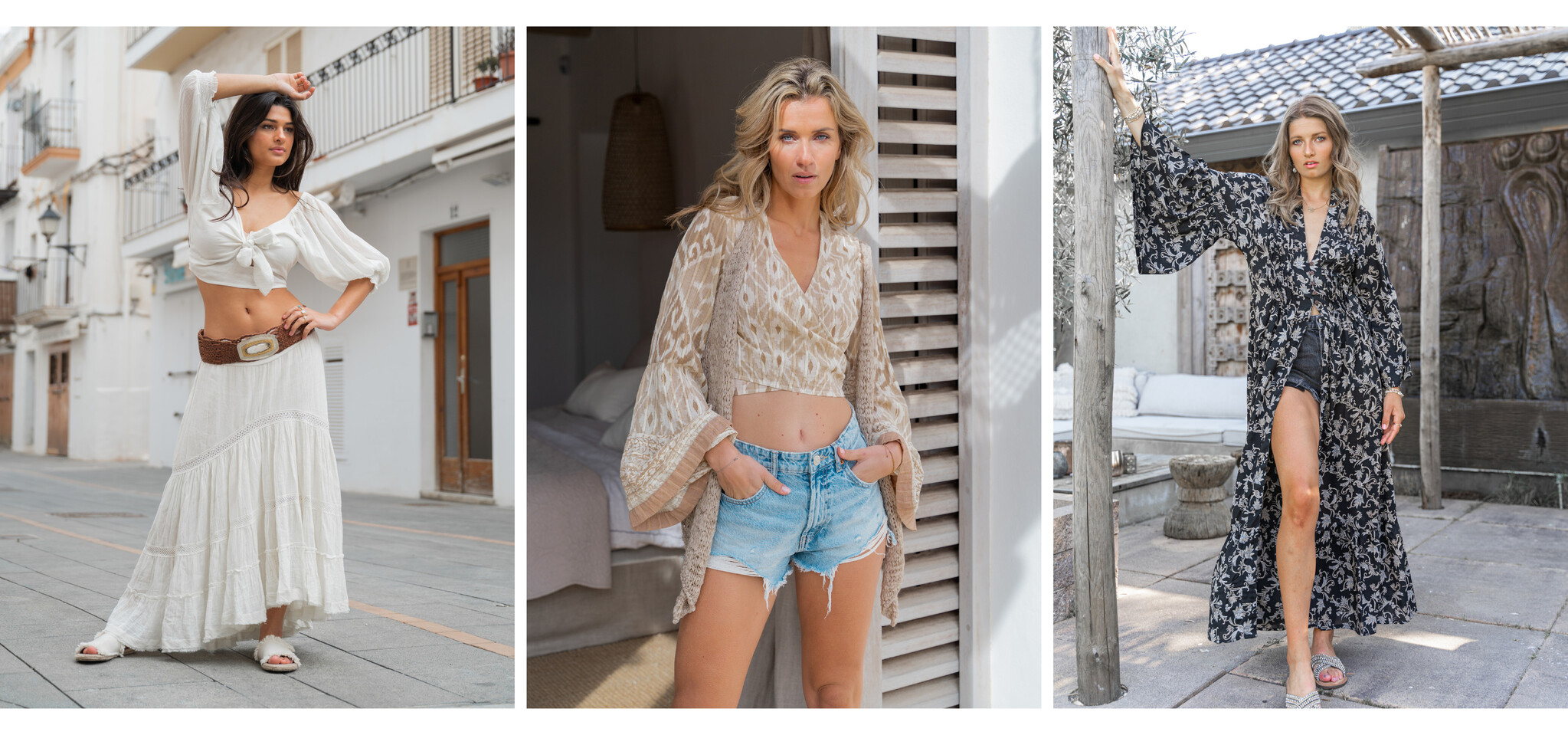 A kimono
If the temperature drops a bit in the evening or it's a chilly day, a kimono is a perfect solution. It's comfortable, airy and makes your outfit smashing! Short, long and with different prints and types like with fringes, you can dance around your festival all Boho. It is definitely one of our favorite festival items.
Shoes
When you go to a festival, your shoes are important. Of course to complete your outfit, but especially because you stand and dance on your feet for a long time. Of course sneakers are great, but if you like to dance around in a more stylish way, take your worn out cowboy boot or boots out of the closet. Tip! Bring a pair of extra shoes or slippers for your locker.
Gilets
We already wrote it, a gilet makes any outfit festival proof! Whether you choose a denim or leather gilet, or whether you go for a gilet with a nice print, you will enjoy it even after your festival, because a gilet is the item of the moment!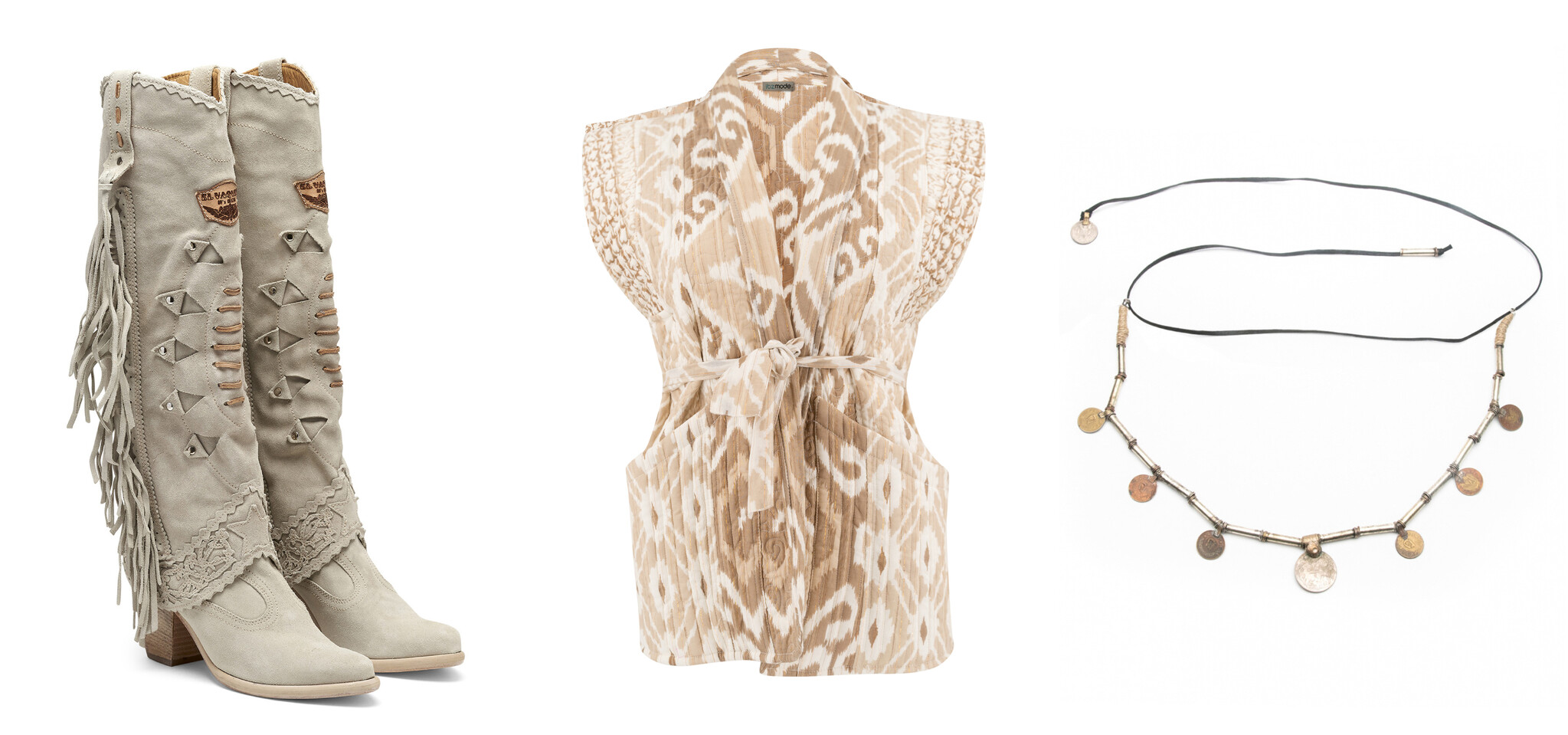 Accessories
Less is not more at a festival. Big statement necklaces combined with small chains, cords and of course your arms full of bracelets and hands full of rings. Good belt with it, this can be one with coins, or a tough leather belt. Style your outfit how you are or want to be today :)
The perfect festival outfit
With these tips you can create the perfect festival outfit for the summer. Choose comfortable clothes like a maxi dress or denim shorts. Or complete an outfit with a gilet or kimono. Don't forget to wear comfortable shoes so you can dance and enjoy the whole day. Show your creativity and create your own unique festival outfit!
Never miss anything again!
Get your daily dose of fashion trends, discounts and new collections in your mailbox, so you can be the first to put together your summer outfit! Plus you will receive €5 discount on your first purchase! Leave your email address here at the bottom of our homepage.
Want to stay up to date with the latest collections, bestsellers and inspiration? Follow us on social media:
• Tiktok 
• Facebook
Have fun shopping!
Love,
Team Ibizamode