THE BEAUTY OF BALI
Want a serene atmosphere in your interior, but not sure how? Here are some interior styling tips from us! Start with a quiet base, use light and natural colors on the walls and floor. Now that the basics are in place, it's time for the fun part. Styling your interior!
Check out our new living collection and immerse yourself in the allure of Bali, a tropical paradise known for its vibrant culture and breathtaking landscapes. All our living items are handmade, making each product unique! The collection features shells, wood, bamboo and braided sea grass. These materials give you the feeling of tranquility. Dreaming away at home, wonderful!
In this blog we dive into the essence of the Bali home decoration style and discover how to introduce its exotic charm into your home!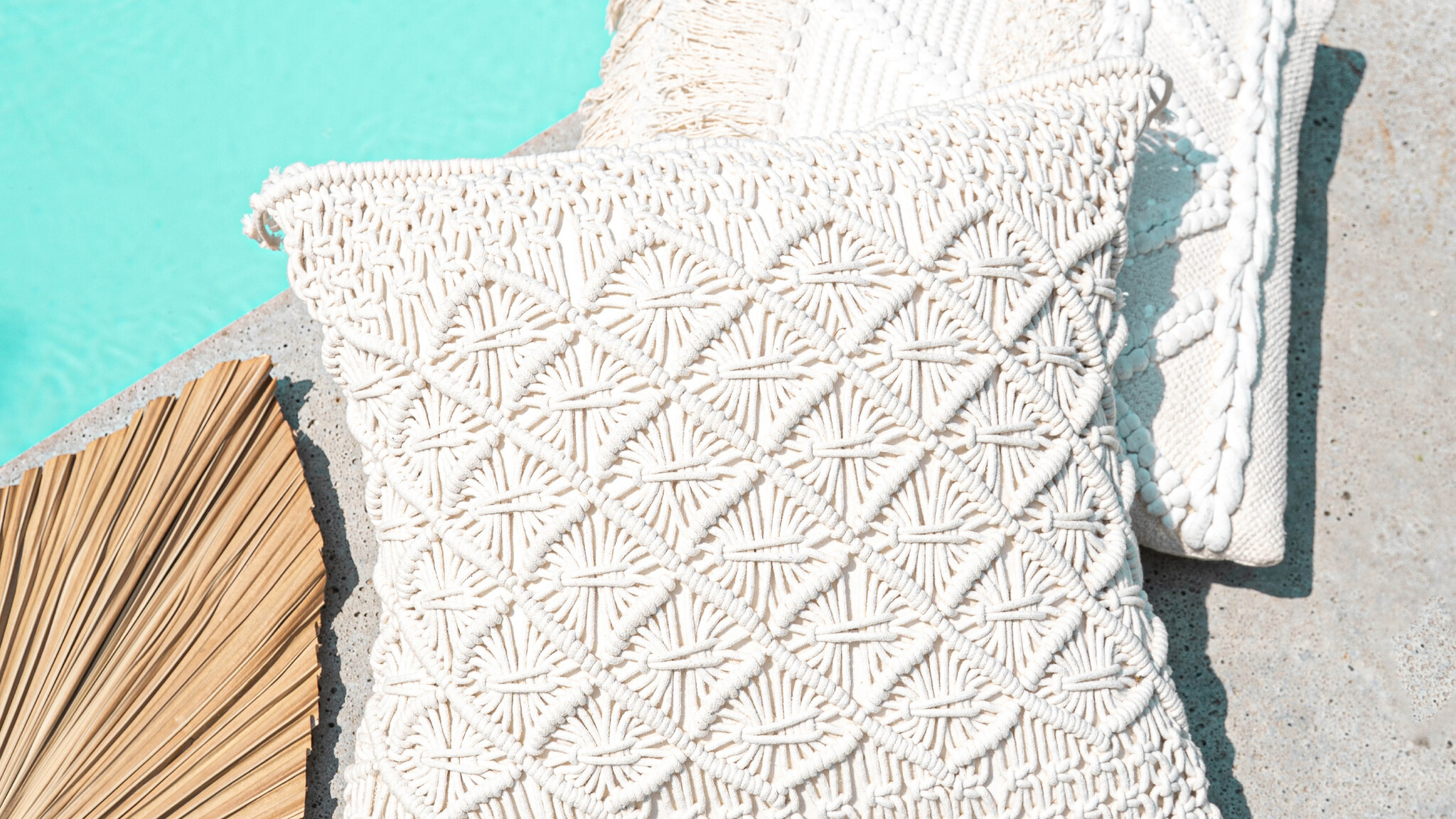 DREAM GARDEN
Bali is a popular vacation destination. Beautiful beaches, stunning sunsets and, of course, handmade Balinese home decorations. How nice is it to bring the atmosphere of Bali to your own home, garden or balcony?
Decorative pillows contribute to a cozy atmosphere. We have the most beautiful macramé & seagrass decorative pillows. Because of the natural materials and colors, the cushions are beautiful to combine with each other.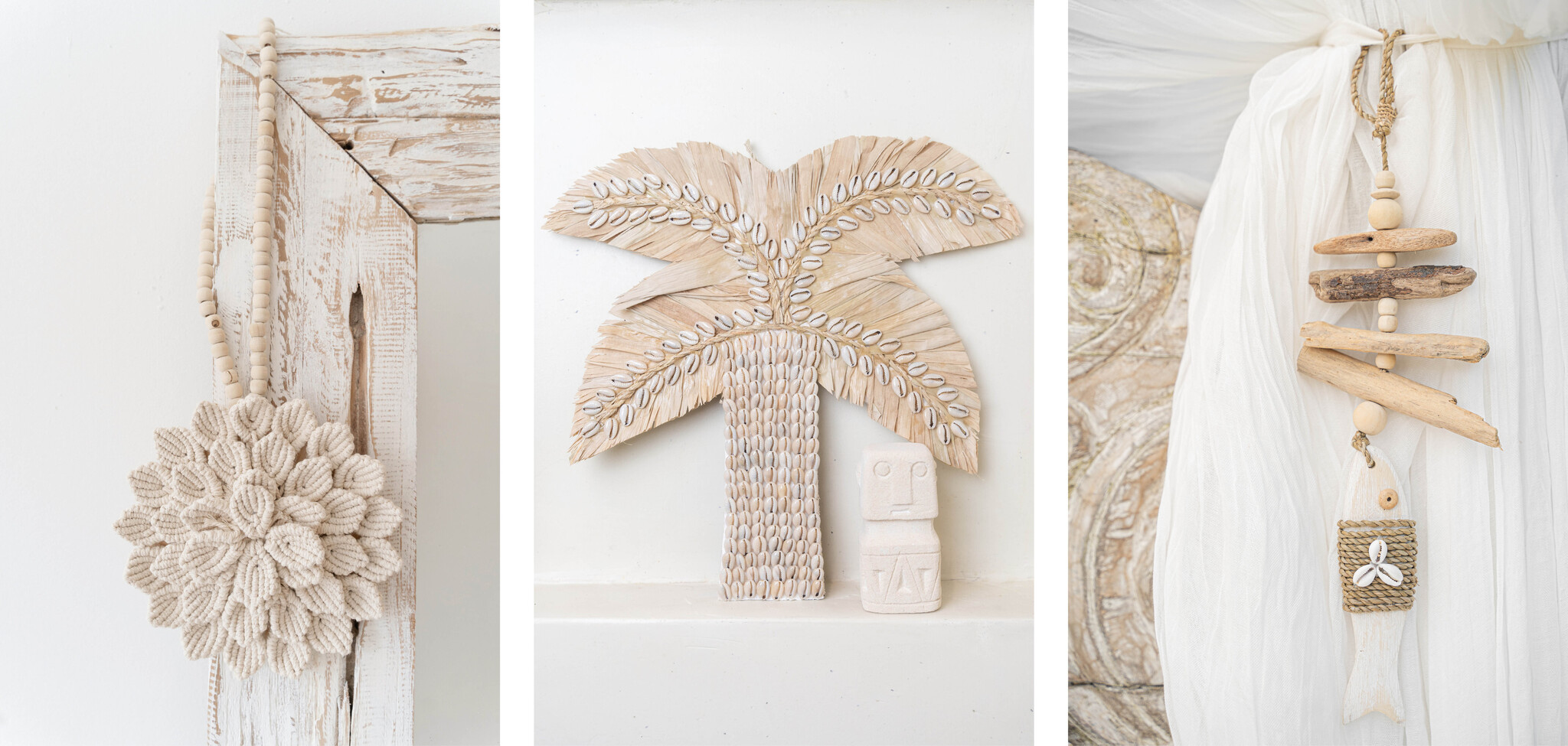 SENSE OF TRANQUILITY
Don't forget about the walls, too! We have beautiful wall pendants, decorative hangers with wooden beads and amazing palm trees made from palm leaves. The accessories look best against a calm wall, everything is about balance!
Who doesn't want to get the ultimate vacation feeling in your own garden?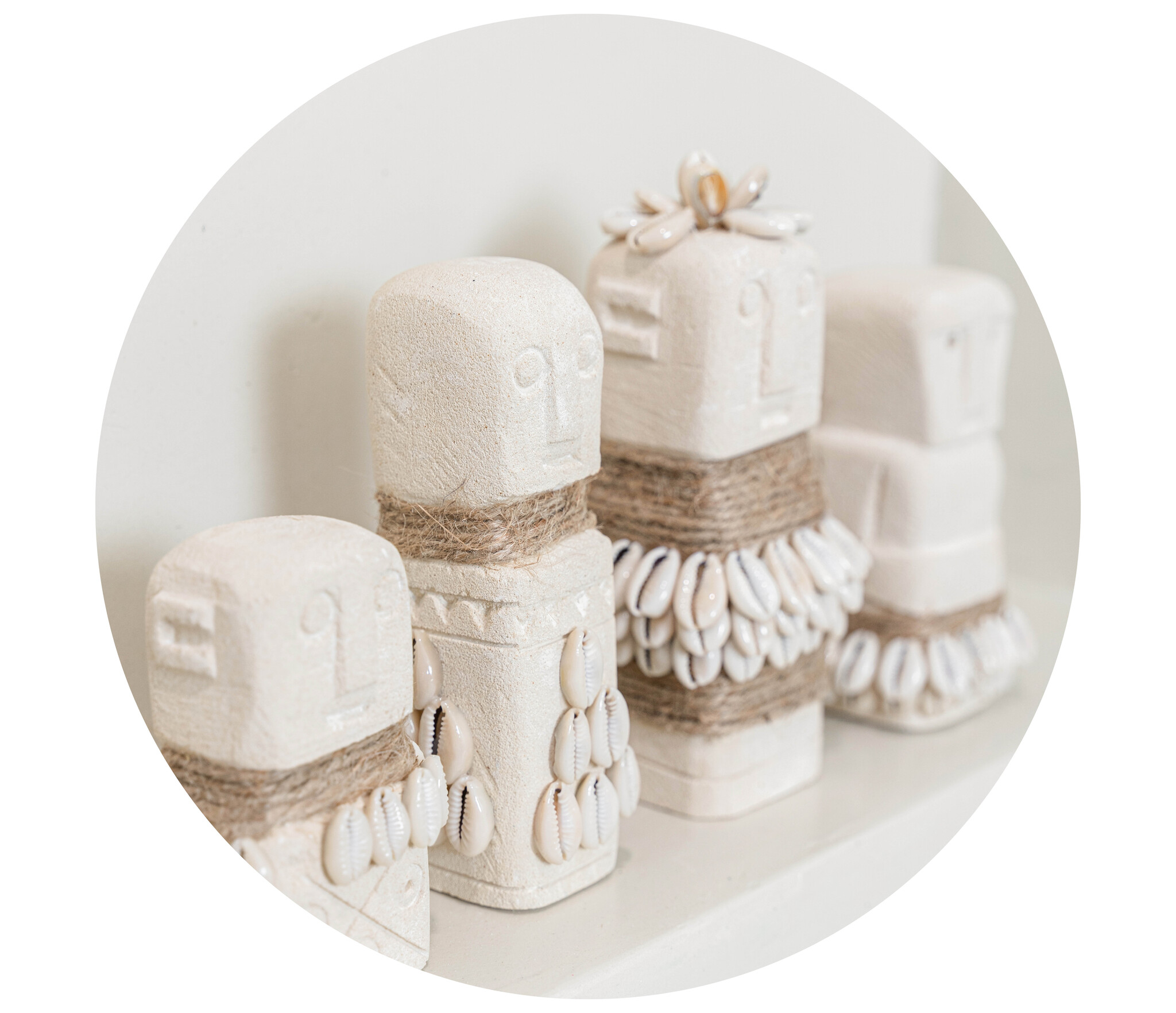 STONEMAN
In this blog we highlight our favourite accessory: the stoneman! These traditional carved sandstones were once used to drive away evil spirits, we especially like it as decoration. The stoneman is suitable as decoration in the house, such as in a hallway, living room or bedroom but of course also looks great in your garden! We have different kinds, check them out here.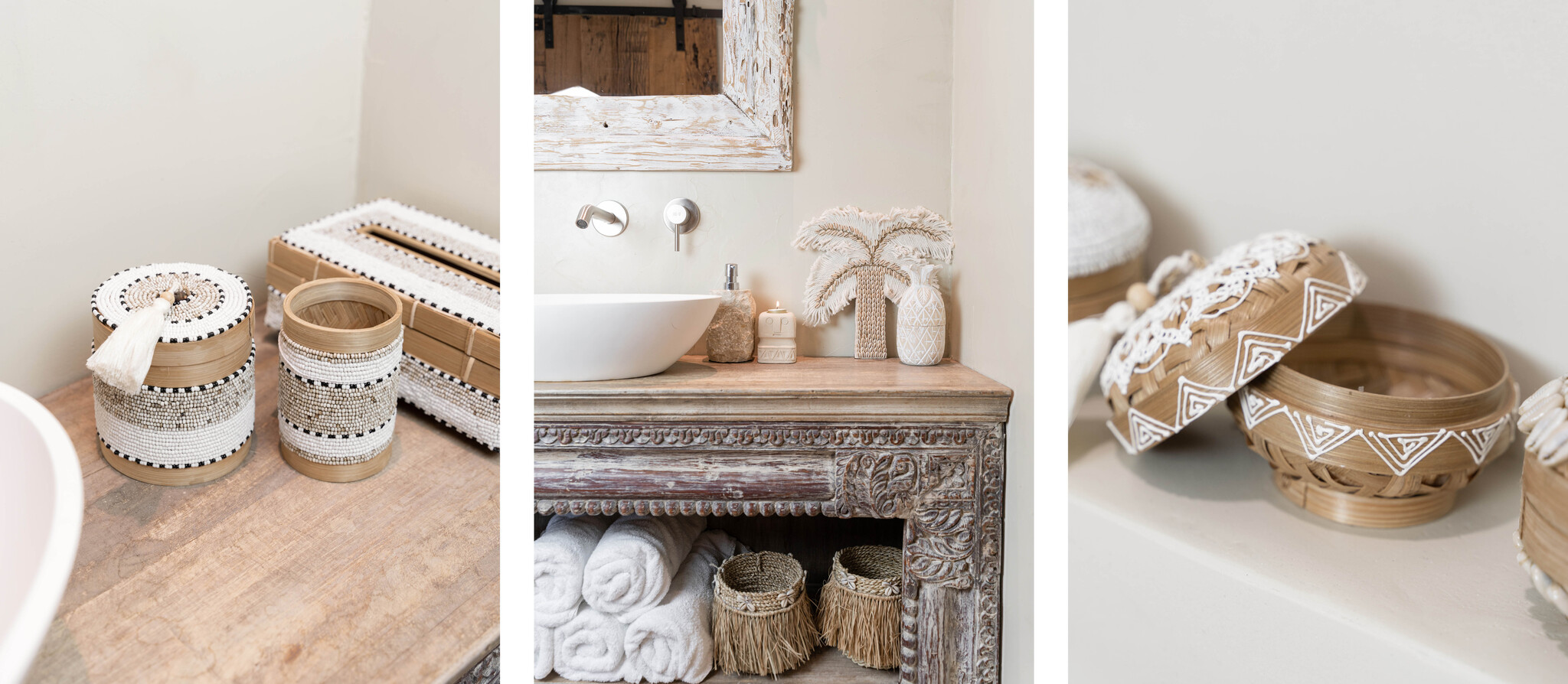 CREATE A SERENE RETREAT
Don't forget your bathroom and toilet! It is by paying attention to the smallest details that you ensure that the calm and Zen-like atmosphere in your home continues throughout your interior. In the bathroom you can place storage baskets to keep your cotton pads or hair elastics in, so your things are immediately organized. Also check out our handmade tissue box made of bamboo and beads, you will definitely want to put this one on display.... Wrap your bathrobe, soon you will not be able to leave your own relaxation room... ;)

Embrace the exotic elegance of the Balinese home decoration style and create your own paradise full of beauty and tranquility! We look forward to seeing your new home decor!