ibzmode stores Amsterdam and Den Bosch
The stores are open for pick-up or for shopping by appointment. Make an appointment via [email protected] or call your store of choice to schedule an appointment!
Make an appointment here for shopping at one of our beautiful stores in Amsterdam or Den Bosch. You can reserve half an hour, if this is too short, reserve 2 x half an hour. We hope to see you soon, we can't wait to help you with a fantastic outfit again!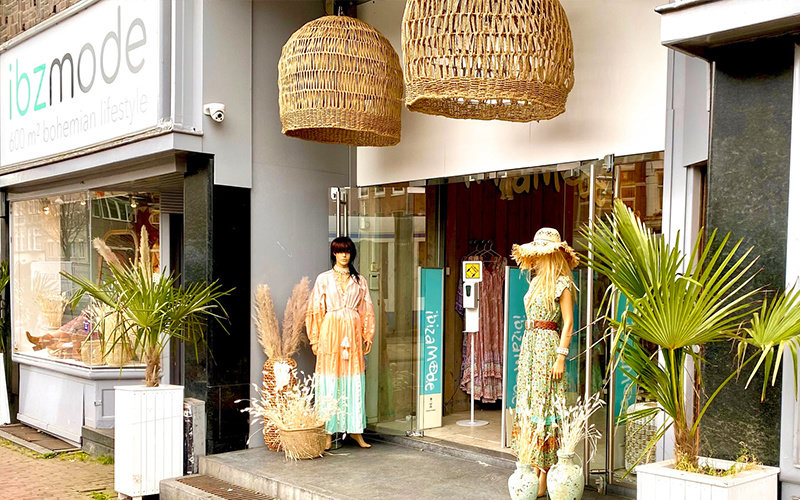 Amsterdam
Rozengracht 231
1016 NA Amsterdam
In the center of Amsterdam on the Rozengracht you can experience beautiful collections inspired by the wonderful island of Ibiza on more than 600 m2. Our stores are open for picking up your order and for shopping by appointment. ♡
| | |
| --- | --- |
| Monday: | 10.00 - 18.00 |
| Tuesday: | 10.00 - 18.00 |
| Wednesday: | 10.00 - 18.00 |
| Thursday: | 10.00 - 18.00 |
| Friday: | 10.00 - 18.00 |
| Saturday: | 10.00 - 18.00 |
| Sunday: | 12.00 - 17.00 |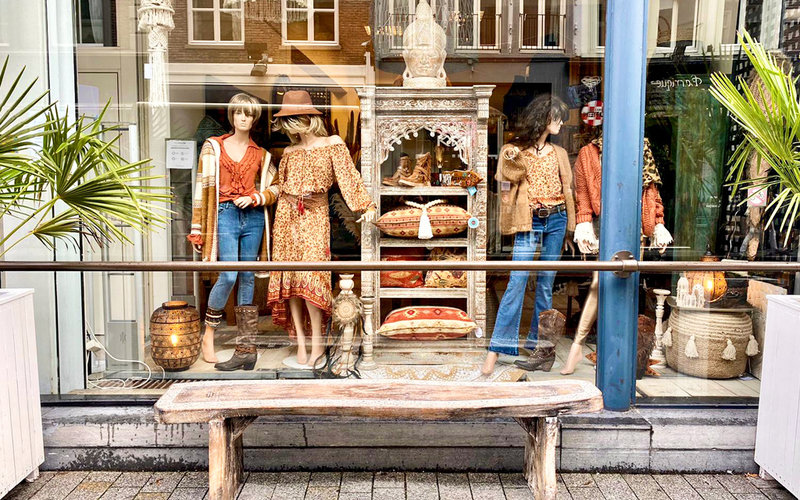 Den Bosch
Vughterstraat 30
5211 GJ 's-Hertogenbosch
The sun always shines at 30 Vughterstraat in Den Bosch. Let yourself be surprised again and again by beautiful bohemian fashion finds. Our stores are open for picking up your order or for shopping by appointment. ♡
| | |
| --- | --- |
| Monday: | 10.00 - 18.00 |
| Tuesday: | 10.00 - 18.00 |
| Wednesday: | 10.00 - 18.00 |
| Thursday: | 10.00 - 18.00 |
| Friday: | 10.00 - 18.00 |
| Saturday: | 10.00 - 18.00 |
| Sunday: | 12.00 - 17.00 |